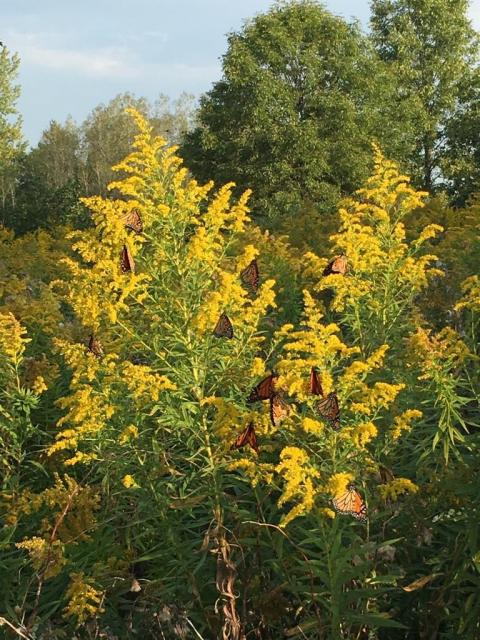 Date: 09/23/2017
Number: 300
Along Lake Ontario shoreline stopped counting at 300. There were many more . Every meter we walked we saw 10 to 20 monarchs nectaring on goldenrod and asters. We were at the lake between 7:30AM and 8:30AM Saturday Aug24 . There was almost no wind but it was out of the south west.
Observed by: Brian
Contact Observer
The observer's e-mail address will not be disclosed.
Contact will be made through a web-based form.