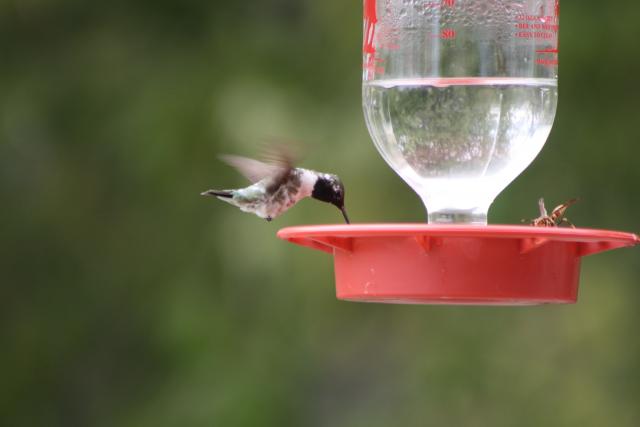 Date: 03/14/2018
Number: 5
We have five hummers now. All male black chinned hummers except for one female and I am not sure whether she is a black chinned or ruby throated. I suspect she is black chinned. I have attached two pictures, both are male black chinned, but look at the difference in the color of their feathers. The one with all the white spots is the uncommon one, most look like the other one.
Atascosa, TX
Latitude: 29.3 Longitude: -98.8
Observed by: Mike
Contact Observer
The observer's e-mail address will not be disclosed.
Contact will be made through a web-based form.