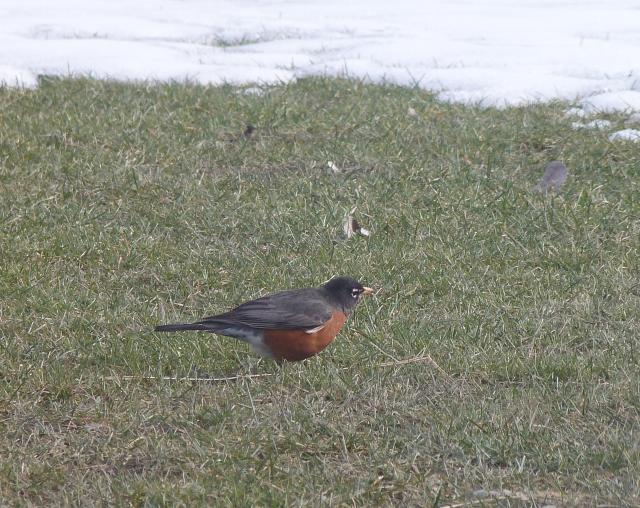 Date: 03/21/2018
Number: 1
4:50PM. Temperature was roughly 35F. Overcast, no precipitation. Was still snow on the ground in some areas, ground wet, but not very muddy. Robin seemed to be looking for worms/bugs. Hopefully it found some, in this weather!
Buffalo, NY
Latitude: 42.9 Longitude: -78.7
Observed by: Daniel
Contact Observer
The observer's e-mail address will not be disclosed.
Contact will be made through a web-based form.