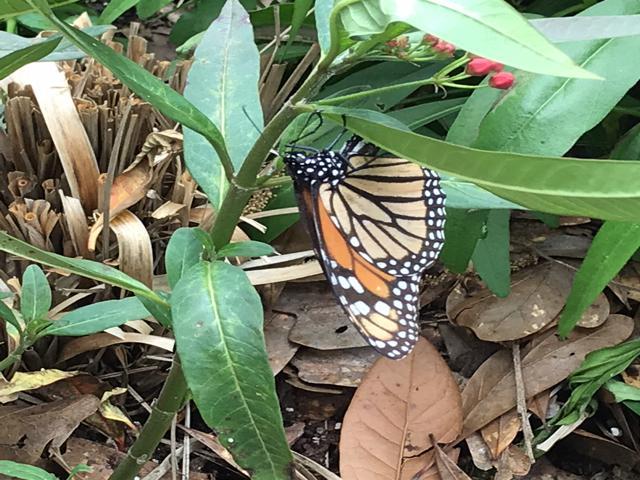 Date: 03/26/2018
Number: 1
1 week ago we planted 8 milkweed plants, within 1 hour we had our first Monarchs sighting.

I am a huge gardener and have always had a passion like many for Butterflies.

We plant anything that will attract them so they will hang around for us to admire.

I was fortunate enough to travel to Michoacán Mexico and see the migration Dec 26 2008.

Ever since that amazing trip I always pay close attention to see if we have them in our gardens, but usually it is in the fall.

So to see 2 in the beginning of the travel was a great day, even my husband was amazed how quick it came to the plant.

I am still learning as to what the eggs look like etc. Thanks for having this app. I think it's going to be fun sharing information now.
Biloxi, MS
Latitude: 30.5 Longitude: -89
Observed by:
Contact Observer
The observer's e-mail address will not be disclosed.
Contact will be made through a web-based form.