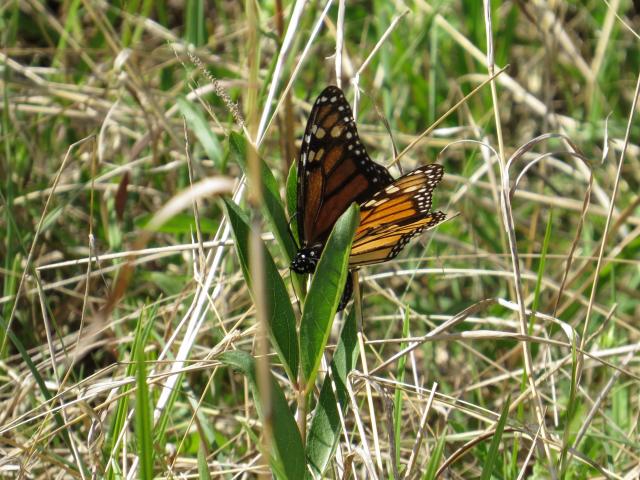 Date: 04/05/2018
Number: 1
This is a follow-up photo to my 4/05/2018 report (Monarch Adult Sighted). I followed this beautiful monarch for a short while as she was laying her eggs ~ in this case on a tall, slender milkweed. It was a cool, windy morning ~ about 67 degrees F at this time with north winds at 8 mph and humidity at 61%. She has a missing bit from one wing (hard to see in this photo), but is overall quite bright-winged. Delighted to see her!
Montgomery, TX
Latitude: 30.4 Longitude: -95.8
Observed by: Kathy
Contact Observer
The observer's e-mail address will not be disclosed.
Contact will be made through a web-based form.