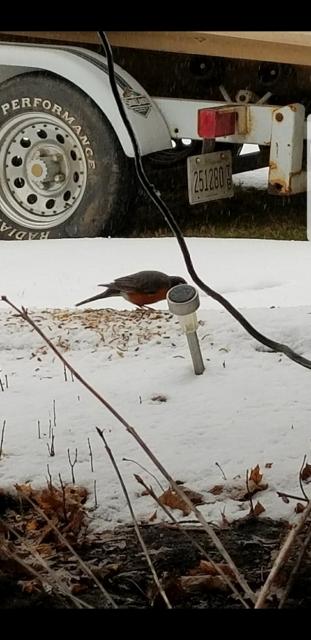 Date: 04/15/2018
Number: 2
We were hit with about 1.5 inches of ice and snow. I felt bad for the poor robins, so I spilled some meal worms around the front/back yards. Happy to see two instances of them coming to eat up the freeze dried meal worms! This guy (picture) was so hungry that when I drove up and opened the garage, he didn't leave, as most birds do in that case. Glad he stayed to eat his fill in worms!
Antioch, IL
Latitude: 42.5 Longitude: -88.1
Observed by: Dian
Contact Observer
The observer's e-mail address will not be disclosed.
Contact will be made through a web-based form.