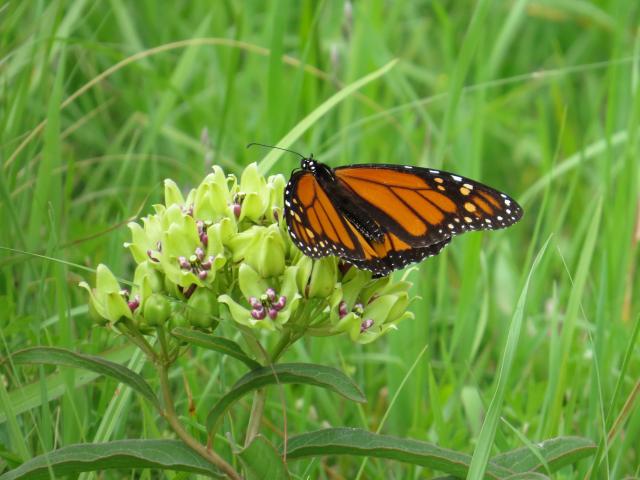 Date: 04/13/2018
Number: 1
This is a follow-up photo to my 4/13/2018 report (Monarch Adult Sighted). This is another photo of the bright-winged monarch as he nectared this afternoon. At this point he could fly like the wind, so thankfully he spent a few moments filling up with nectar from blooming milkweed, giving me a chance for a few photos. I stayed at a distance as I didn't want to spook him. I believe he was born somewhere near here today, especially having seen him several hours earlier when he was only fluttering a few yards at a time and drinking dew from grass and flower stems ~ not even trying to nectar from blossoms as other monarchs were doing at that same time. Now he was filled with energy and seemed to take great delight in flying fast and performing extra aerial maneuvers just for the sheer joy of it!
Montgomery, TX
Latitude: 30.4 Longitude: -95.8
Observed by: Kathy
Contact Observer
The observer's e-mail address will not be disclosed.
Contact will be made through a web-based form.