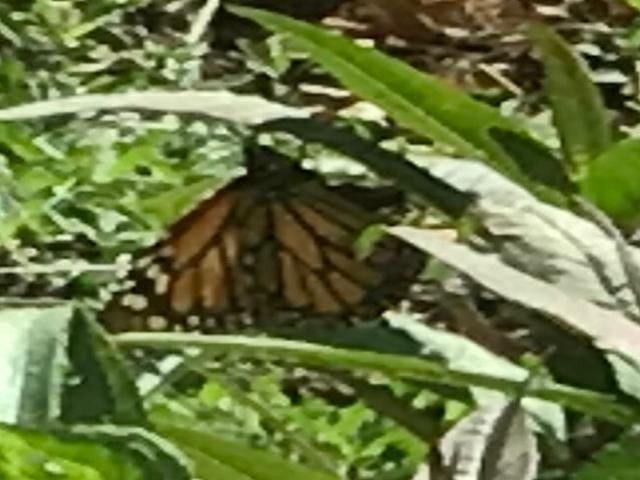 Date: 04/30/2018
Number: 1
Around 11:00 am CT today, a beautiful female monarch excitedly arrived in the main garden and began laying her eggs on 3 different milkweed species in the main garden (A. curassavica; A. incarnata; A. viridis). Her wing condition was perfect; scale colors were moderately faded. She arrived in full sunshine with a south wind blowing at about 10 mph with gusts up to 20 mph. The temperature was 76 degrees.

I thought she might stay longer to join a swallowtail who was nectaring at the time on the golden crownbeard (Verbesina encelioides), but she was a woman on a mission. During the short time she was here, she left 16 eggs on the 19 milkweed plants available to her. Of interest is I did not see her on any of the common milkweed (A. syriaca).

What a sight! I am hopeful she continues successfully on her way. Or perhaps she'll return to us later. She's our first monarch sighting of the spring season.
Oklahoma City, OK
Latitude: 35.6 Longitude: -97.6
Observed by:
Contact Observer
The observer's e-mail address will not be disclosed.
Contact will be made through a web-based form.