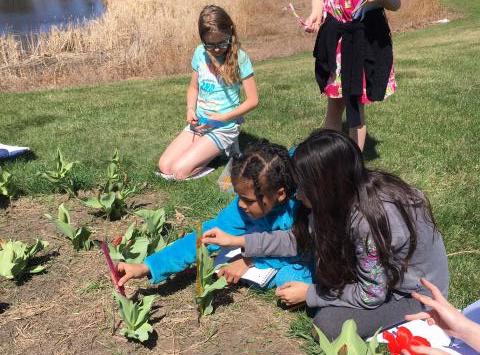 Date: 05/04/2018
Number: 10
Friday, May 4 was a gorgeous day to visit our tulip garden. We had over 40 plants emerge and the plot was just beginning to turn red. Students used rulers to measure height of stem and width of petal and leaf.
Observed by: Marta
Contact Observer
The observer's e-mail address will not be disclosed.
Contact will be made through a web-based form.