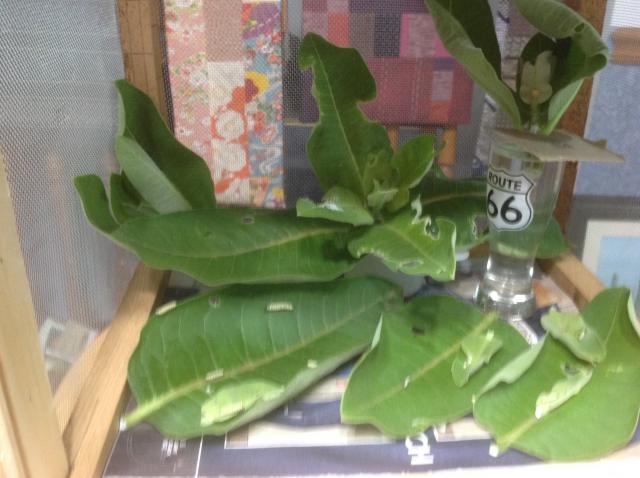 Date: 05/13/2018
Number: 20
Since the milkweed had not been up very long, maybe two weeks, I was worried that it might not be ready, but this morning the baby monarchs were out there busily eating on the little milkweed. I found about 20 and put them in the nursery. I hope to raise them to be healthy monarch adults.
Liberty, MO
Latitude: 39.2 Longitude: -94.4
Observed by: June
Contact Observer
The observer's e-mail address will not be disclosed.
Contact will be made through a web-based form.