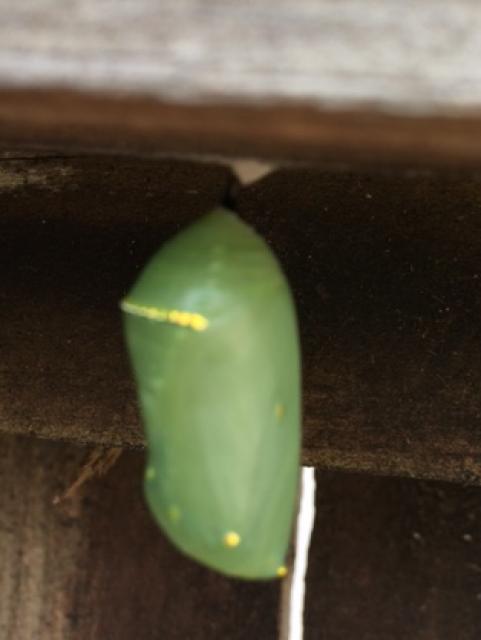 Date: 04/17/2018
I started a butterfly garden around mid April. Within days I had adult Monarchs laying eggs on my milkweed. Since April, I have had 1 larvae spin cocoon and hatch, and two larvae cocoon and not hatch (all outdoors. I had 3 large caterpillars disappear from the milkweed bed outside. I started bringing the caterpillars indoors to increase survival rate. Out of 4 caterpillars brought indoors, 3 hatched to adult Monarchs and were released. I currently have an additional 4 larvae in my makeshift butterfly habitat indoors. I have also noticed several more brand new eggs on milkweed outdoors.
Naples, FL
Latitude: 26.3 Longitude: -81.8
Observed by: Patricia
Contact Observer
The observer's e-mail address will not be disclosed.
Contact will be made through a web-based form.