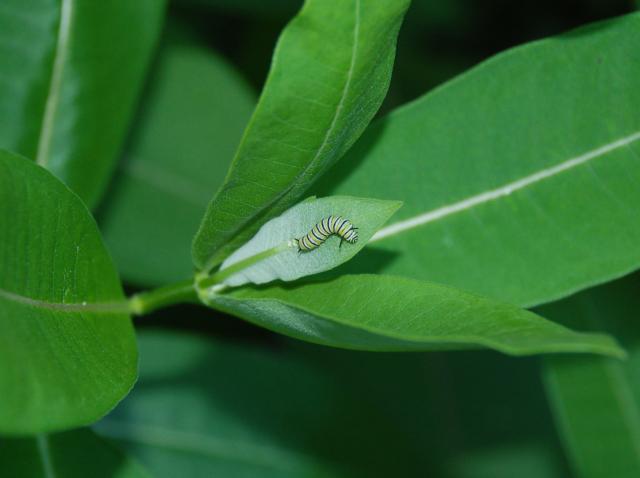 Date: 07/08/2018
Number: 2
Because I have been seeing adult monarchs in the area this past week, I decided I better take a closer look at my common milkweed.

Sure enough I found about 5 eggs. While looking for eggs I found, to my delight and thrill, 2 monarch larvae.

The one in the photo is only 15 mm long. The other tyke was even smaller at 5 mm.

So - I have had a visitor(s) at my milkweed earlier than I thought.
Arcade, NY
Latitude: 42.6 Longitude: -78.4
Observed by: Donna
Contact Observer
The observer's e-mail address will not be disclosed.
Contact will be made through a web-based form.