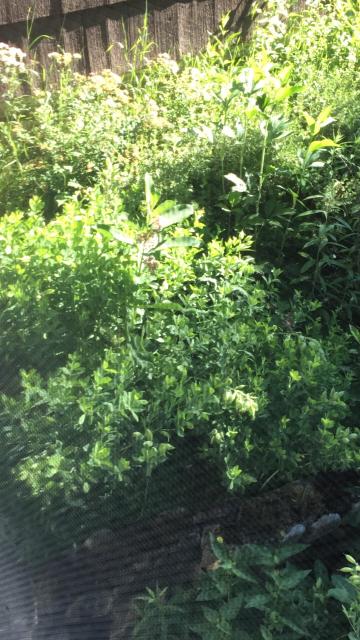 Date: 07/09/2018
Number: 2
I saw one butterfly on a milkweed plant but couldn't get to my phone fast enough for a photo. Then I saw 2 - I'm not sure if one was the same one I had seen half an hour earlier. One was near the same milkweed plant. Another came nearby, and they went up high and circled each other and flew away. Again, no photo. This was between 8am and 10am this morning. The photo includes no monarchs, only the area where they were browsing plants. This is my first sighting of an adult in my yard, although I saw another a few days ago on a milkweed closer to the lake shore when I was out walking.
Schroon Lake, NY
Latitude: 43.9 Longitude: -73.7
Observed by: Kasey
Contact Observer
The observer's e-mail address will not be disclosed.
Contact will be made through a web-based form.