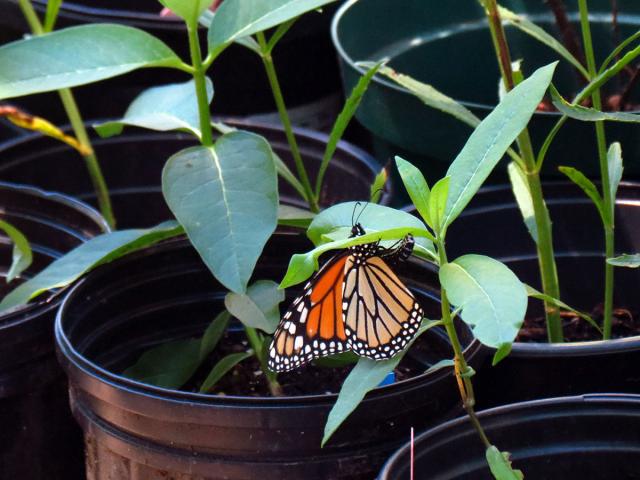 Date: 07/09/2018
Number: 44
I've started more milkweed from seed this spring but hadn't found any eggs or caterpillars yet this year. Today, at least three different females stopped by to lay eggs on my potted seedlings. Not only were these the first monarchs to visit my waystation this year, but they kept busy all afternoon laying eggs on all milkweed in sight. I've found 44 eggs on my potted milkweed alone, not including any eggs deposited on the mature milkweed planted around the yard.
Boone, NC
Latitude: 36.2 Longitude: -81.7
Observed by: Annkatrin
Contact Observer
The observer's e-mail address will not be disclosed.
Contact will be made through a web-based form.