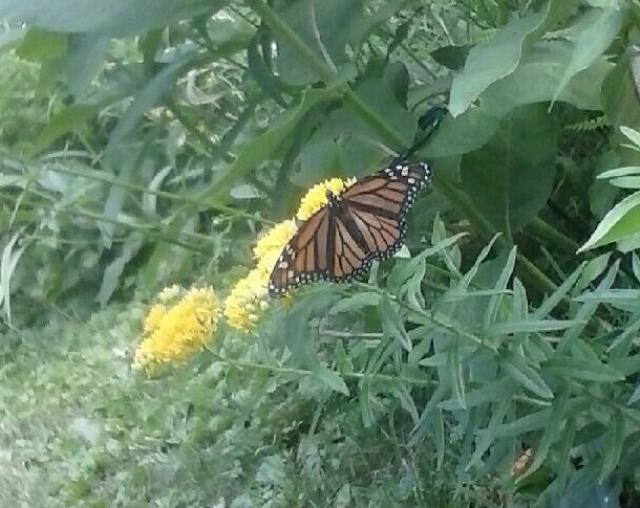 Date: 07/15/2018
Number: 1
Laying female, feeding on butterfly weed next to milkweed. She was really hyperactive and bounced from leaf to leaf in the milkweed, not staying long enough to lay an egg in most spots. From time to time she would linger on some of the young, upper leaves and take her time about planting an egg. I've only located 4 eggs so far. Maybe she'll be back tomorrow to lay some more. I live in a clearing near the top of a heavily-wooded small mountain.
Hancock, NH
Latitude: 43 Longitude: -72
Observed by: Ilsa
Contact Observer
The observer's e-mail address will not be disclosed.
Contact will be made through a web-based form.