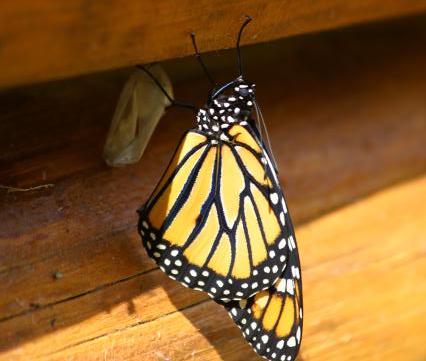 Date: 08/12/2018
Number: 2
I planted milkweed near my back door, so it has been easy to watch the various stages of progress as they have evolved much of the summer. On this day I had two emerge from their chrysalis which they had attached to the side of my log house. At the same time as these two were drying, on the plants nearby, a female was laying more eggs.
Alderson, WV
Latitude: 37.7 Longitude: -80.7
Observed by: Theresa
Contact Observer
The observer's e-mail address will not be disclosed.
Contact will be made through a web-based form.