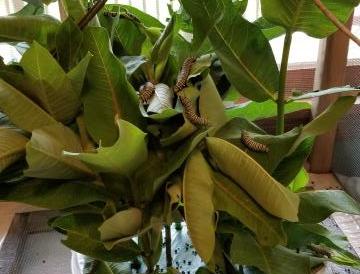 Date: 08/22/2018
Number: 160
We found hundreds of Monarch caterpillars in a large field of milkweed. We found eggs, newly hatched caterpillars, mature caterpillars and even a chrysalis in the field. We have a large cage designed for just this and we have adopted over 160 caterpillars. There were MANY more caterpillars in this field and we have seen several Monarch butterflies each time we have visited.

I have raised and watched Monarchs for years...following in my mom's footsteps. However, this is my first time posting a sighting.
East Concord, NY
Latitude: 42.6 Longitude: -78.6
Observed by: Leesa
Contact Observer
The observer's e-mail address will not be disclosed.
Contact will be made through a web-based form.