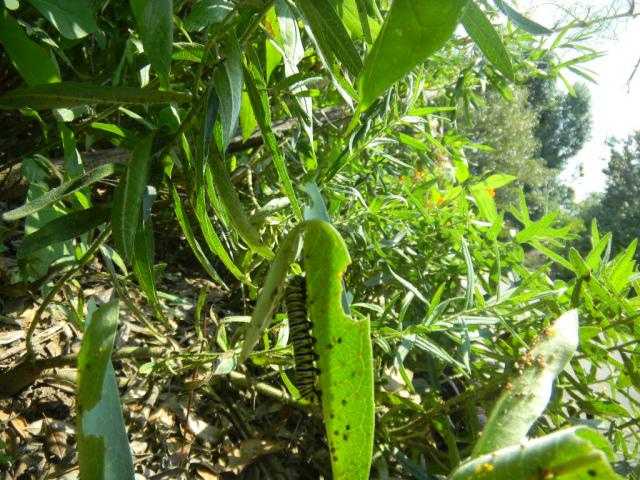 Date: 08/27/2018
Number: 1
This is my first year monarch breeding station so am gratified. My larva just returned from a 2 day molt, maybe 3d instar, not sure. Adult monarch feeding on joe pye and davivii seems to have ceased, have not had an adult for 2 days. Hopefully this larva makes it to adult to fly south.
Seymour, TN
Latitude: 35.9 Longitude: -83.8
Observed by: David
Contact Observer
The observer's e-mail address will not be disclosed.
Contact will be made through a web-based form.