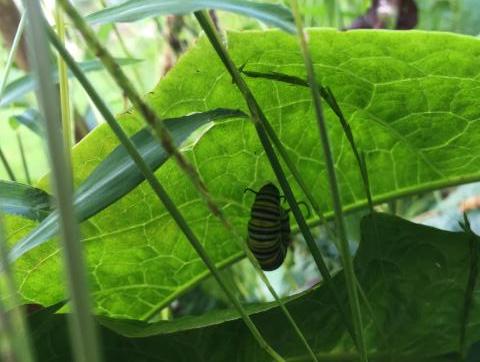 Date: 09/02/2018
Number: 3
I spotted my first caterpillar in the wild hanging in a J pose preparing to become a chrysalis, another 5th instar feeding on swamp milkweed and a third instar on tropical milkweed that I took inside as the leaves on this plant are nearly gone and it has more growing to do. This has been an incredible year for eggs, mating Monarchs, and larva especially on the swamp and tropical milkweed varieties. These plants have just about been devoured to sticks. I have plenty of common milkweed left though.
Middletown, MD
Latitude: 39.4 Longitude: -77.6
Observed by: Audrey
Contact Observer
The observer's e-mail address will not be disclosed.
Contact will be made through a web-based form.