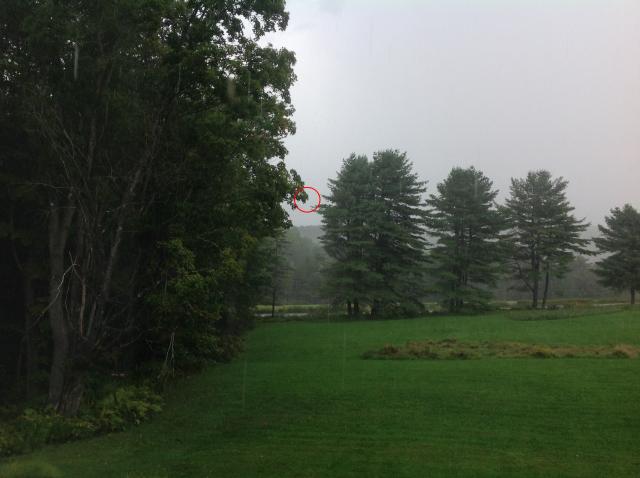 Date: 09/06/2018
Number: 1
Several monarchs were nectaring in the garden as a strong rainstorm approached. I was curious to see how they would react. They did nothing until the rain got heavy. I watched as one flew through large raindrops toward the woods. It's impossible to see, but it selected the tip of this maple branch. Its behavior was identical to that seen during fall roosting. It spent ~30 seconds 'deciding' which branch to select, and flitted around a bit between options. All in all, it was fascinating to see what monarchs do when it rains!
Norwich, VT
Latitude: 43.7 Longitude: -72.4
Observed by: Elizabeth
Contact Observer
The observer's e-mail address will not be disclosed.
Contact will be made through a web-based form.