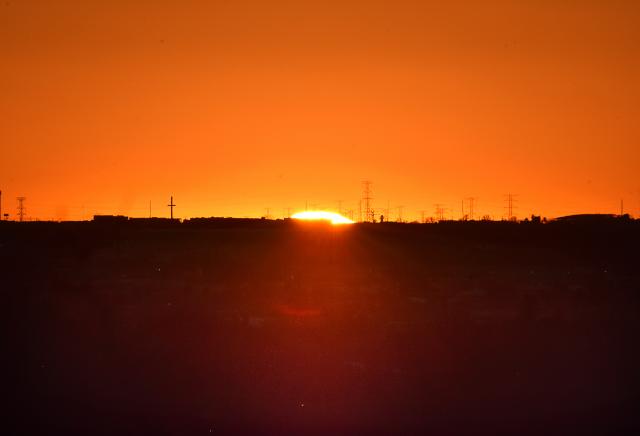 Date: 12/21/2018
Duration: 10:19
Last year the day length was reported on the weather chanel as 10 hours/20 minutes, but this year it was reported at 10 hours/ 19 minutes. I do wonder why that is? Any ideas? The photograph is from Ella Heights in Eagle Pass, Tx. I've taken the same picture for the last 10 years, looking into Mexico above the Rio Grande.
Eagle Pass, TX
Latitude: 28.7 Longitude: -100.5
Observed by: Carol
Contact Observer
The observer's e-mail address will not be disclosed.
Contact will be made through a web-based form.