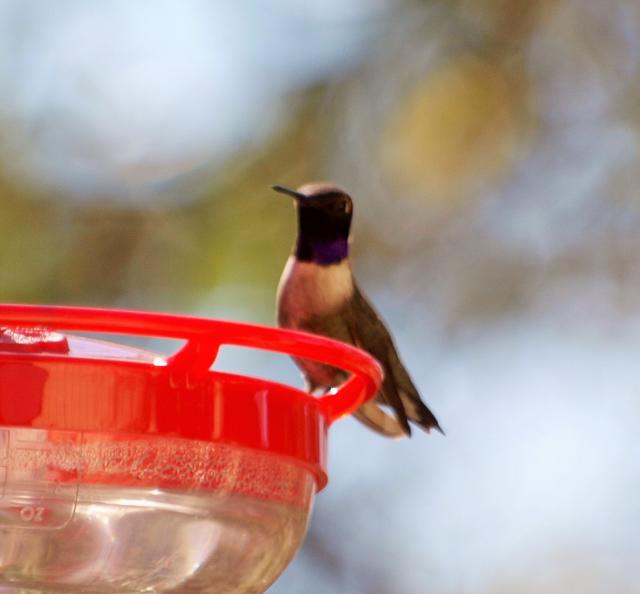 Date: 03/14/2019
Number: 10
I see purple! The first male Black-chinned Hummingbird has arrived at this location. Not a great photo but when the sun hit his gorget, the color was purple. In general, about a dozen hummingbirds arrived here in the past two days. Most were male Ruby-throated Hummers but also, the first little female arrived too.
Dripping Springs, TX
Latitude: 30.2 Longitude: -98.2
Observed by: Debra
Contact Observer
The observer's e-mail address will not be disclosed.
Contact will be made through a web-based form.