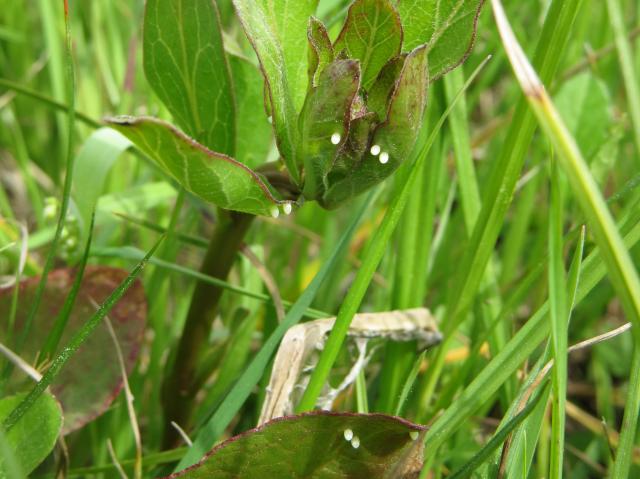 Date: 03/18/2019
Number: 10
I had been watching a female monarch fluttering low looking for milkweed in our yard and near pasture, when I found a small milkweed with multiple eggs on it! Specifically 6 eggs laid on the milkweed sprout itself and 4 eggs laid on a plant leaf right by the milkweed. Unusual for monarchs to lay this many eggs on one milkweed, but the pickings are slim, with the milkweed still just emerging.
Montgomery, TX
Latitude: 30.4 Longitude: -95.8
Observed by: Kathy
Contact Observer
The observer's e-mail address will not be disclosed.
Contact will be made through a web-based form.