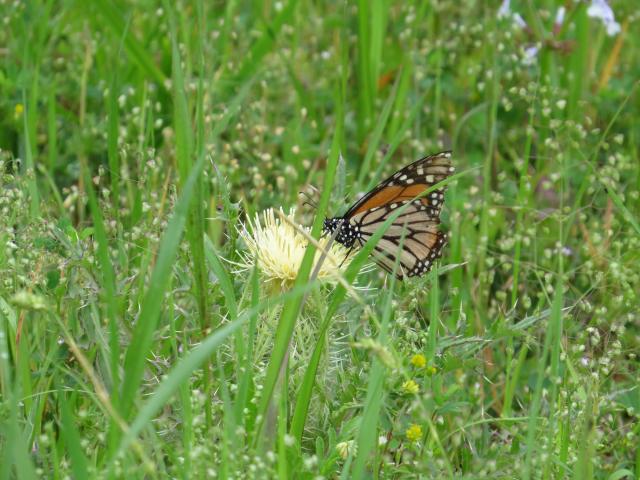 Date: 03/30/2019
Number: 1
This a photo of one of the monarchs nectaring from a yellow thistle that I mentioned in my 03/30/2019 Monarch Adult Sighted report.

A misty light rain was starting, but this slightly tattered male monarch seemed to find this nectar-rich yellow thistle just that much more enticing. I am glad he could fill up, because a cold front was about to come through shortly, taking temperatures into the low 50's with nighttime lows of 32 degrees F for the next couple of days.
Montgomery, TX
Latitude: 30.4 Longitude: -95.8
Observed by: Kathy
Contact Observer
The observer's e-mail address will not be disclosed.
Contact will be made through a web-based form.