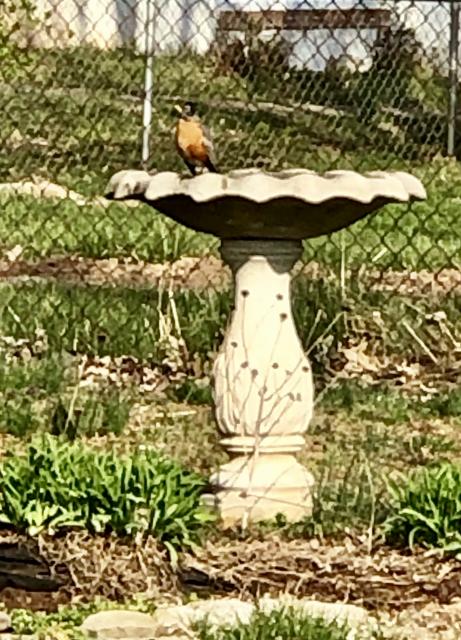 Date: 04/04/2019
Number: 9
Between 4:35 - 4:45 p.m., I saw and counted 9 Robins on the ground in my backyard. This is the most I have seen since I observed my first wave of Robins on 18 March 2019. All variety of birds were active in the vicinity of my backyard. Two adult Woodpeckers were seen in my tree, a pair (male & female) of House Finches were gathering nesting material and building a nest (in my opinion NOT in the best location), a male Cardinal, and a Bluebird. I cleaned my bird bath today and filled it with fresh water. The Robin (in the photo) was the first bird to visit my bird bath this year.
Herndon, VA
Latitude: 39 Longitude: -77.4
Observed by: Kathryn
Contact Observer
The observer's e-mail address will not be disclosed.
Contact will be made through a web-based form.