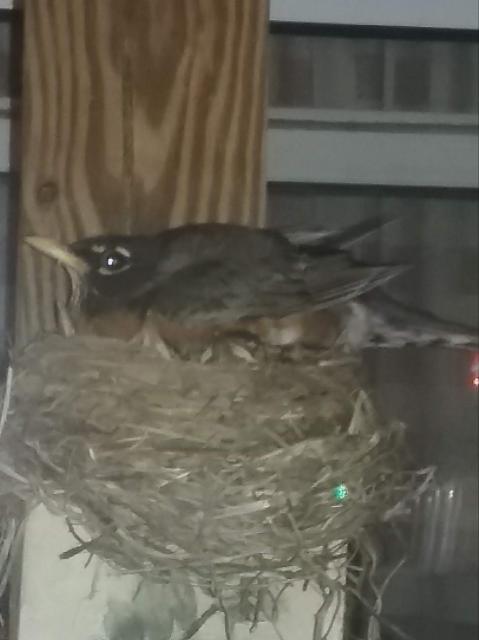 Date: 04/24/2019
Number: 5
Mama, AND likely dad, are busy every day before Dawn, finding food for four growing babies. The babies have begun to develop feathers and are so big, mama sits above the top of the nest with four little beaks surrounding her.
Evansville, IN
Latitude: 38 Longitude: -87.6
Observed by: Suze
Contact Observer
The observer's e-mail address will not be disclosed.
Contact will be made through a web-based form.