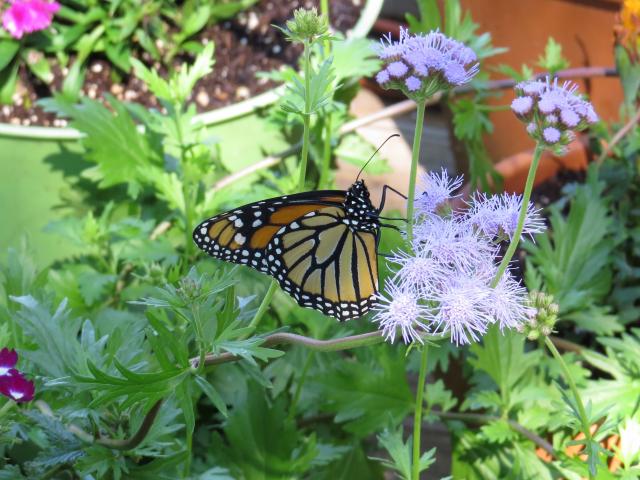 Date: 04/25/2019
Number: 1
This beautiful female monarch was born today in the late afternoon ~ our firstborn this spring! She developed from a monarch caterpillar that was brought in from our meadows to be raised indoors. I had to be away most of this day, so when I returned, I was delighted to see her. Since she emerged from her chrysalis so late in the afternoon (and seemed calmly content), I kept her overnight and released her outside the next morning. This is a photo of her as she prepares to take her first flight!
Montgomery, TX
Latitude: 30.4 Longitude: -95.8
Observed by: Kathy
Contact Observer
The observer's e-mail address will not be disclosed.
Contact will be made through a web-based form.