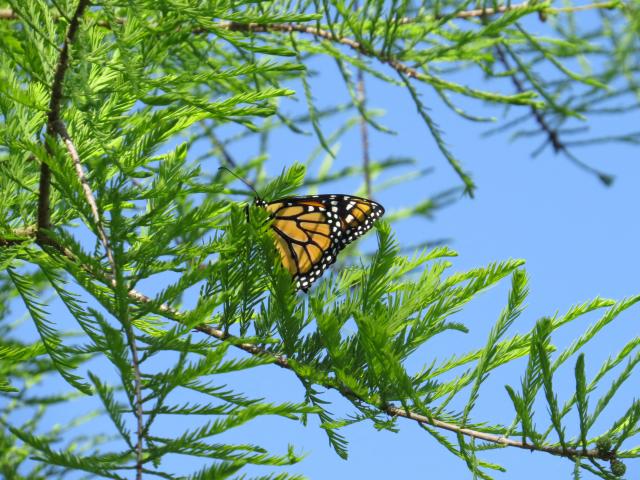 Date: 04/26/2019
Number: 8
Today 8 monarchs were born from indoor-reared caterpillars. The caterpillars were brought in at various stages from our pastures. This group was comprised of 3 males and 5 females. Since the majority didn't eclose from their chrysalises till late afternoon, I kept seven of them overnight to be released the next day. One of them had been born early enough and was quite active, so I released him in the late afternoon. He took off immediately, healthy and strong, and then rested in a nearby tall cypress tree. This is photo of him after his first flight.
Montgomery, TX
Latitude: 30.4 Longitude: -95.8
Observed by: Kathy
Contact Observer
The observer's e-mail address will not be disclosed.
Contact will be made through a web-based form.