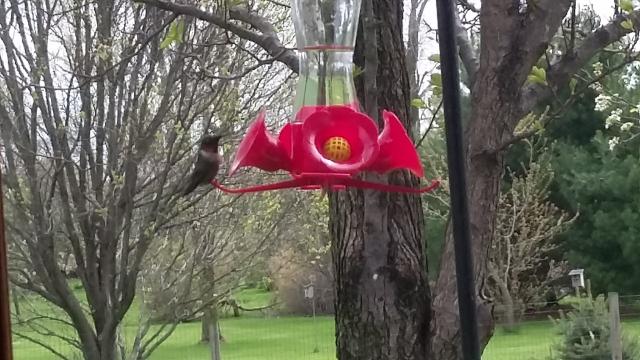 Date: 05/01/2019
Number: 1
Male Ruby-throated Hummingbird stopped at feeder at 3:30pm. Temperature was 64 degrees, cloudy. A light rain passed through two hours prior. Wind speed was 9mph out of the WSW gusting to 13mph. I assume this male to be a northward migrator like our first sighted Ruby-throated Hummingbird because he drank a long time, rested ina nearby tree, drank a long time again and then flew off around the house heading northward.
Kendallville, IN
Latitude: 41.5 Longitude: -85.2
Observed by: Michael
Contact Observer
The observer's e-mail address will not be disclosed.
Contact will be made through a web-based form.