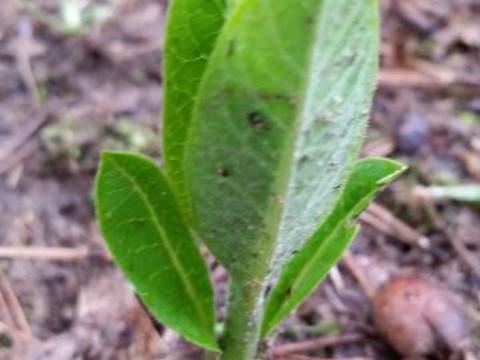 Date: 05/22/2019
It's raining in the forest today, so I was taking the opportunity to pull weeds in the South Bird Garden. There's a lot of Milkweed in our habitat, but until today, none in the South Bird Garden. Imagine my surprise and thrill to find a "volunteer milkweed" :) probably emerging due to my bird friends or the wind.
Sanford, MI
Latitude: 43.7 Longitude: -84.4
Observed by: Tilly
Contact Observer
The observer's e-mail address will not be disclosed.
Contact will be made through a web-based form.