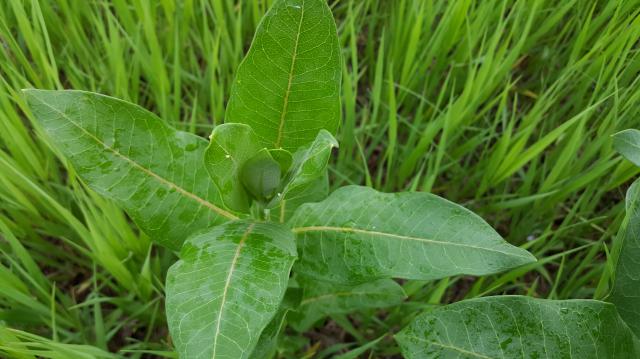 Date: 05/24/2019
Number: 7
Saw nine milkweed plants. Seven of the plants had one or two eggs. Didn't and haven't seen any Monarchs yet. Here in Leavenworth, KS, we've had rain for many days. Finally yesterday the sun was out all day. The eggs looked very fresh; probably were laid yesterday. I didn't see any baby cats.

Rain again today, tomorrow and all weekend. Sigh.
Leavenworth, KS
Latitude: 39.3 Longitude: -94.9
Observed by: Colette
Contact Observer
The observer's e-mail address will not be disclosed.
Contact will be made through a web-based form.