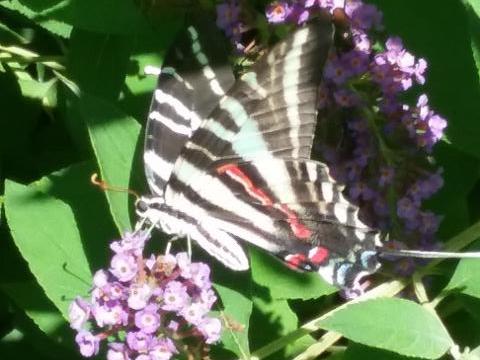 Date: 08/01/2019
Hello bird people, This kite (zebra) swallowtail came into my garden yesterday. They are not common around here. Also saw a checkered white. Have scads of painted ladies. There is one black swallowtail caterpillar in my garden and I found one tiny monarch caterpillar on my newly grown milkweed. Put it in the bug box so it doesn't get parasites. Alas, summer is coming to an end. Enjoy it while you can. It snowed the first week in October here last year. Go and hang out with the hummingbirds, they always make us smile.
Bellevue, NE
Latitude: 41.1 Longitude: -95.9
Observed by: lisa
Contact Observer
The observer's e-mail address will not be disclosed.
Contact will be made through a web-based form.