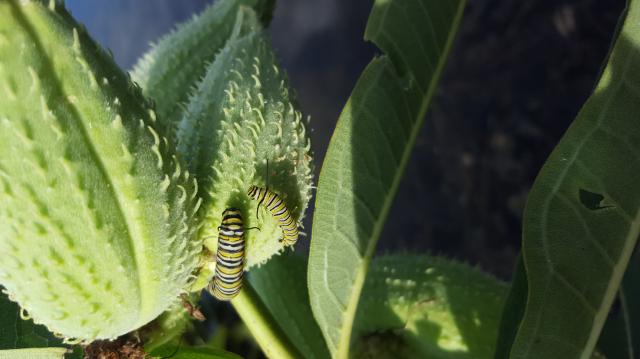 Date: 08/10/2019
Number: 6
We visited Gallup Park on the Huron River and checked a milkweed clone on the water's edge by the playground. On 5 stems, we found:

1 plant no monarchs
1 plant 1 4th instar
1 plant 1 4th, 2 5th
1 plant 1 5th
1 plant 1 5th about to pupate

No eggs found, no adults seen.

We were there from 6-7:30pm.
Ann Arbor, MI
Latitude: 42.3 Longitude: -83.7
Observed by: candy
Contact Observer
The observer's e-mail address will not be disclosed.
Contact will be made through a web-based form.