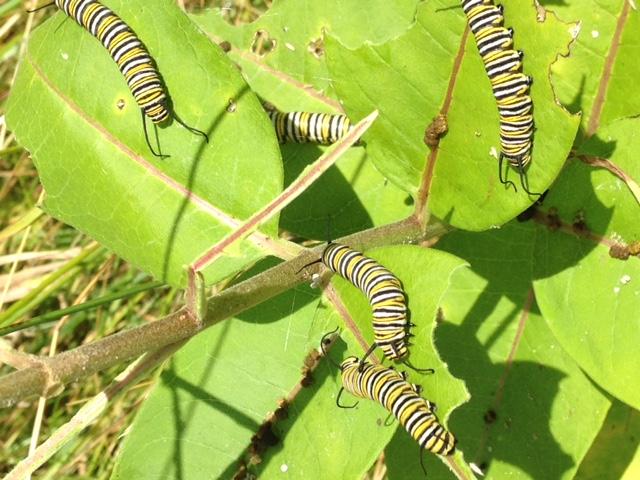 Date: 08/12/2019
Number: 100
I have had more caterpillars in my garden this summer than ever before. They have stripped the leaves off most of my common milkweed plants, and I find them in the grass, far from any milkweed. I have started moving some to swamp milkweed plants where there are far fewer caterpillars. This is a picture that I took this morning of 5 big caterpillars trying to eat a few remaining leaves on a large plant. Good news for the Monarch population, I hope!
Camden, ME
Latitude: 44.2 Longitude: -69.1
Observed by: Dottie
Contact Observer
The observer's e-mail address will not be disclosed.
Contact will be made through a web-based form.