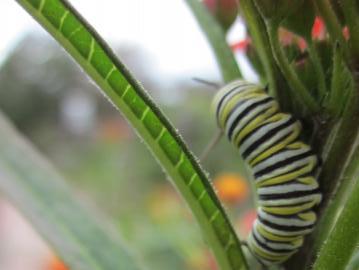 Date: 11/06/2019
Number: 2
In a patch of tropical milkweed at the San Antonio Botanical Gardens, I observed one pair of Monarchs mating and two caterpillars on the plants. There were several dozen Monarchs feeding on and flying around the blue mistflower, tropical milkweed and other blooming plants in the gardens. I was surprised by the autumn presence of the non-native blooming tropical milkweed, as there was a plaque stating that it was a registered way station with Monarch Watch.
San Antonio, TX
Latitude: 29.5 Longitude: -98.5
Observed by: Susan
Contact Observer
The observer's e-mail address will not be disclosed.
Contact will be made through a web-based form.