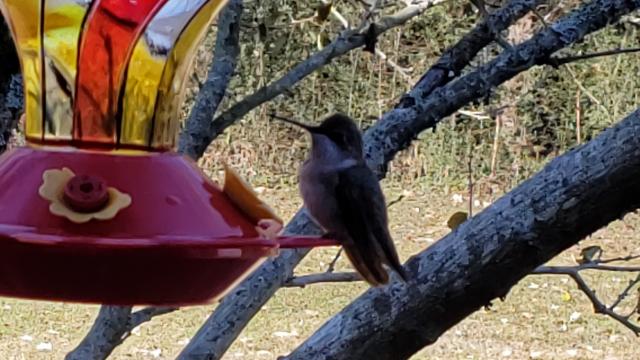 Date: 11/18/2019
Number: 1
Freezing temperatures prompted me to contact SEAR and a birder friend, because I still had what I thought was a juvenile male Ruby Throated Hummingbird still feeding from my feeder. On Feb 16th, the hummer was trapped, tagged and measured. This morning I found out she is a Black-Chin. Five birders from as far as western Tn left today many pictures later. What an exciting day.
Delano, TN
Latitude: 35.3 Longitude: -84.6
Observed by: Deanna
Contact Observer
The observer's e-mail address will not be disclosed.
Contact will be made through a web-based form.