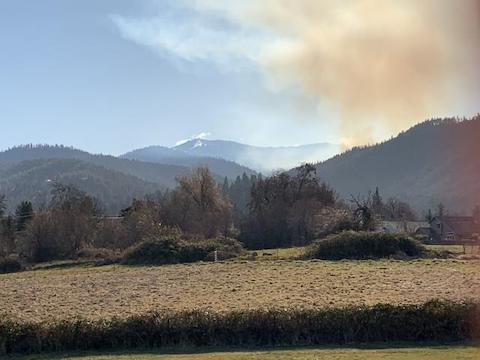 Date: 11/20/2019
Duration: 09:38
Hello! This is Natalie, Will, and Max H. We are recording length of days in November and December. This picture is of the water shed on Mt.Ashland. The smoke is a controlled burn. We are in fourth grade! This picture was takin in Ashland, Oregon. At Helman school on Tuesday December 3rd 2019. The days here are only 9hours 38 minutes and 26seconds.
Ashland, OR
Latitude: 42.2 Longitude: -122.7
Observed by: Mark
Contact Observer
The observer's e-mail address will not be disclosed.
Contact will be made through a web-based form.