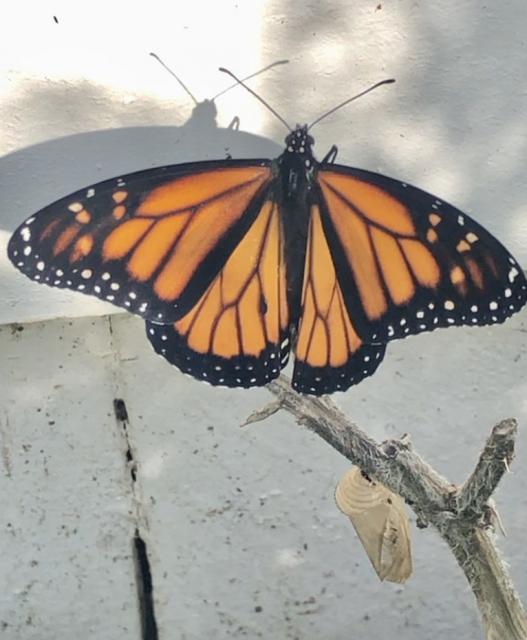 Date: 02/18/2020
Number: 1
First Monarch egg laid in 2020 to became a Monarch caterpillar in 2020, which became Chrystalis in 2020, and then finally came out of Chrystalis today into a full born Monarch butterfly. It appears it is a male with two dark dots one on either wing. Not 100% certain if it's a male. Took low level flight returning to where varrà near where born and rested. Later, he flew off.
Carlsbad, CA
Latitude: 33.1 Longitude: -117.3
Observed by: Maize
Contact Observer
The observer's e-mail address will not be disclosed.
Contact will be made through a web-based form.