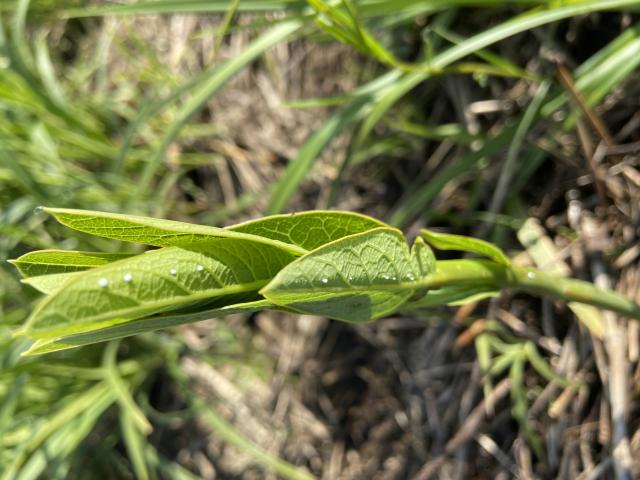 Date: 05/10/2020
Same location we found 7 monarchs 1 week before, flying northbound over this field. This day, we searched for Monarch eggs on found some on 2 plants out of about 100 sampled. There could easily be 1,000 milkweed newly growing around this pond.

Editor's note: observer is watching eggs

When we arrived at 5:00 p.m. 1 large Monarch signed flying over the parking lot just north of this pond and field of milkweed.
Bronaugh, MO
Latitude: 37.7 Longitude: -94.4
Observed by: Amera
Contact Observer
The observer's e-mail address will not be disclosed.
Contact will be made through a web-based form.