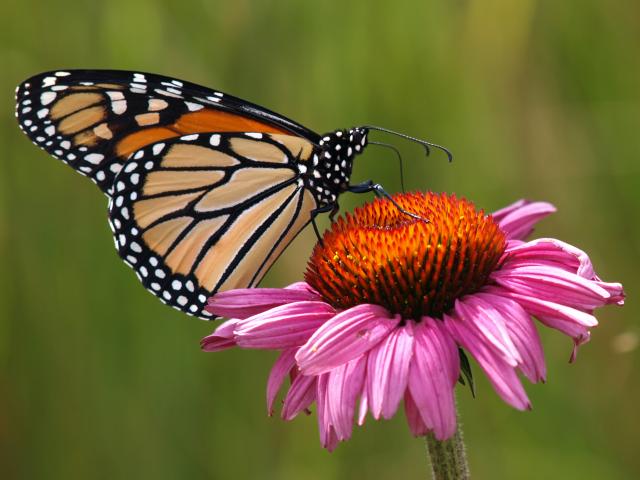 Date: 08/07/2020
Number: 1
Today at 4:04 PM, I observed a very fresh male monarch on a coneflower in my wife's front yard garden. The wings looked wet after a recent hatching from it's chrysalis. Since July 14th to the 28th, I have observed 14 monarchs that I have already reported to JN after an emergence of monarchs July 12-14. From July 29th to August 7th, I have observed 14 more monarchs at the locations I monitor, and believe these are 3rd generation left over that I have been counting since July 14th because all have faded colors on the wings. I will now report monarchs from August 8th forward that are very bright in color along with the first directional flights.
Harrisville, MI
Latitude: 44.7 Longitude: -83.3
Observed by: Frank
Contact Observer
The observer's e-mail address will not be disclosed.
Contact will be made through a web-based form.