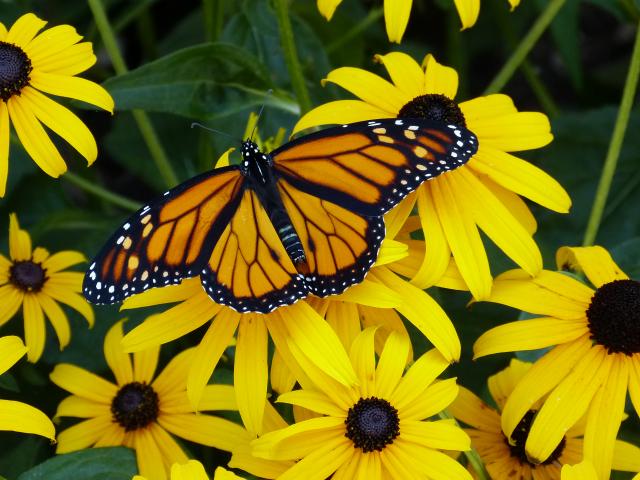 Date: 08/14/2020
Number: 1
On July 31st, a caterpillar attached itself to a watering pail on my patio, and formed into a chrysalis on August 1st, 2020. On Friday August 14th, 2020 the adult Monarch butterfly hatched and flew into my garden and eventually into a tree.
Bath, MI
Latitude: 42.8 Longitude: -84.4
Observed by: Michele
Contact Observer
The observer's e-mail address will not be disclosed.
Contact will be made through a web-based form.