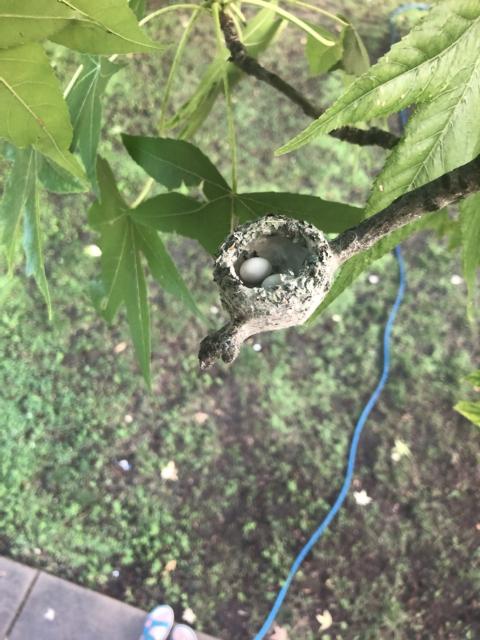 Date: 08/18/2020
Number: 3
Adult female and her two eggs. Nested in a slender, descending branch of a sweet gum tree in my backyard, approximately 11 feet above the ground. The backyard also contains a pollinator garden with a variety of native nectar plants. The female is unbothered by the presence of two large dogs in the backyard but flees the nest at the sight of humans. The nearest hummingbird feeder is located on the opposite side of our house, approximately 50 feet away. Neither the garden nor the feeder are within line of sight of the nest.
Springfield, IL
Latitude: 39.8 Longitude: -89.6
Observed by: Jessica
Contact Observer
The observer's e-mail address will not be disclosed.
Contact will be made through a web-based form.