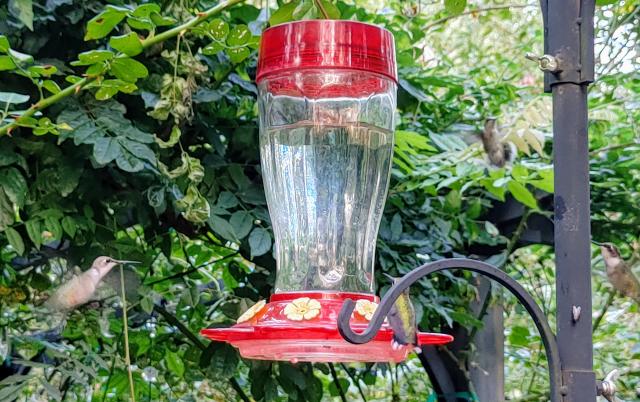 Date: 08/19/2020
Number: 100
After a slow start to our summer, we have had more hummingbirds than ever! This season our charm has grown to over 100 birds, including the babes that were hatched here. We are going through about a hundred ounces of nectar every 24 hours. I have to fill one popular 40 oz feeder about every 10 to 12 hours. What a fun summer, and I am so blessed as I built this Garden for them.
Blue Ridge, VA
Latitude: 37.3 Longitude: -79.7
Observed by: Jeannie
Contact Observer
The observer's e-mail address will not be disclosed.
Contact will be made through a web-based form.