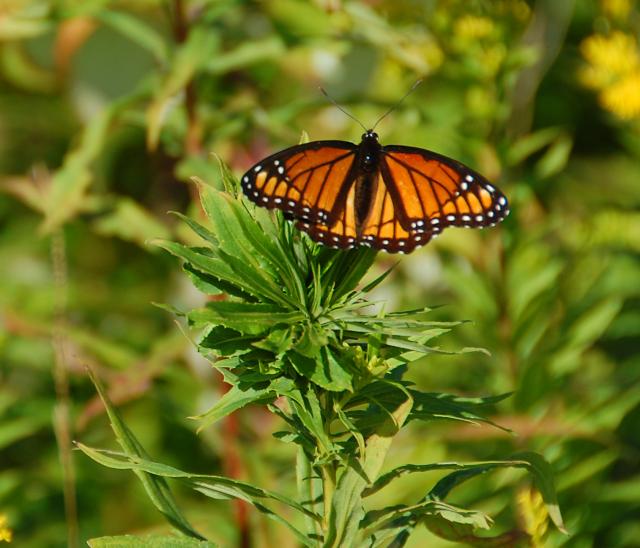 Date: 08/29/2020
Don't Be Fooled!

I was searching this field across Stinson Road for monarchs and I saw the monarch cousin, Viceroy. This specie looks so similar to monarchs. Although, it is smaller than a monarch and flies more quickly than a monarch.

Even though I did not see a monarch on the wing or sipping nectar, I was thrilled to see this Viceroy.

Arcade, NY
Latitude: 42.6 Longitude: -78.4
Observed by: Donna
Contact Observer
The observer's e-mail address will not be disclosed.
Contact will be made through a web-based form.