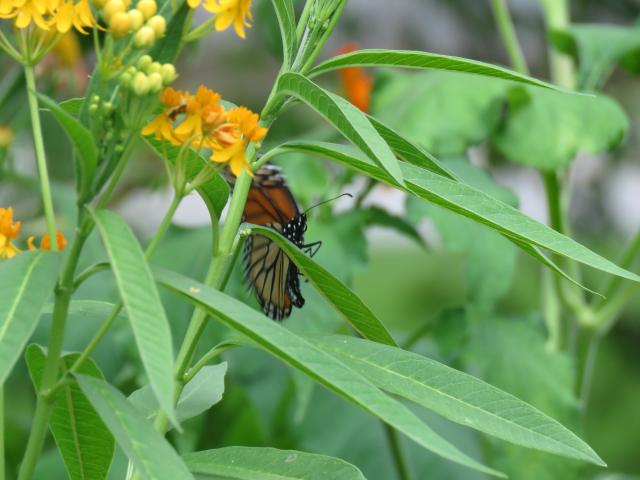 Date: 09/04/2020
Number: 1
Saw a Monarch fluttering/flying differently, swooping down close to the ground where young Milkweed is growing. Checked it out and saw eggs!! So excited! The pic is not the best, but I caught her in the act. So! First year ever that I had (7 that I spotted) Monarch caterpillars, of which I reared one and I believe it is the best feeling ever! I planted lots of Zinnias and Mexican Sunflowers this year and they are Butterfly and Hummingbird magnets!!!
Piedmont, SC
Latitude: 34.7 Longitude: -82.5
Observed by: Candice
Contact Observer
The observer's e-mail address will not be disclosed.
Contact will be made through a web-based form.