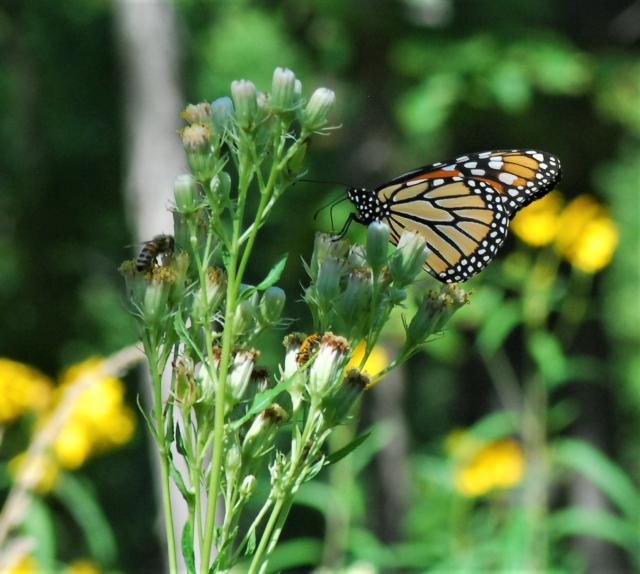 Date: 09/06/2020
Number: 6
Feeding in Zinnia, Meadow Blazing Star and Sweet Indian Plantain.
The Plantain is a great pollinator plant but requires a lot of room.
So far, Monarchs are the only specie of butterfly that I see use it. Then again, I have not seen other specie of butterflies here since it started blooming.
All bees and hummingbirds love it.
Antioch, IL
Latitude: 42.4 Longitude: -88.1
Observed by: DANIEL
Contact Observer
The observer's e-mail address will not be disclosed.
Contact will be made through a web-based form.