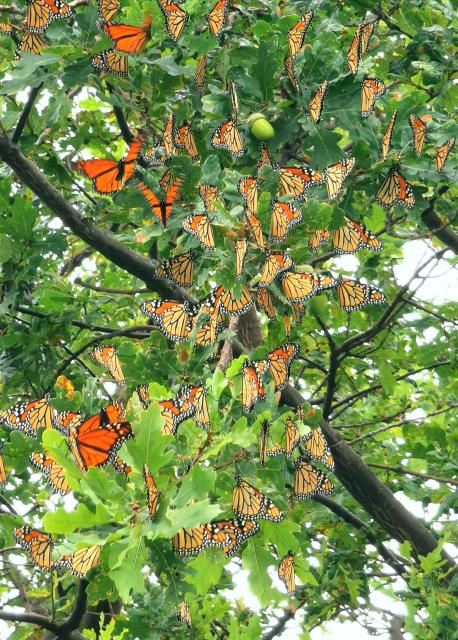 Date: 09/09/2020
Number: 1000
The Monarch roosts grew exponentially since the previous day (On Sept 8 - saw about 50). Today there was over 1000 for sure, with many more flying in. A big White Oak tree alone had close to 500 Monarchs. The roosts I found were on White as well as Red Oak trees. They were viewed between 6-7:30pm, temp was 16C and very slight wind gusts. Most of the roosts were about 15-30 feet above ground, but there were some low lying trees that also had the as well.
Ajax, ON
Latitude: 43.8 Longitude: -79
Observed by: Roy
Contact Observer
The observer's e-mail address will not be disclosed.
Contact will be made through a web-based form.