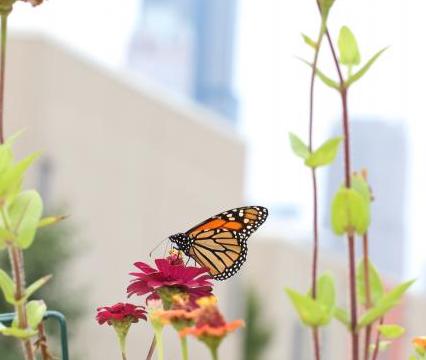 Date: 09/11/2020
Number: 20
Today was overcast, but we saw many monarchs on the move in the morning and early afternoon. Many were visible in the sky moving south (~10-20 visible at any one time for most of the day). Many of the travelers stopped to feed on the flowers on our patio (e.g., the male in the photo feeding on a zinnia with the Willis Tower in the background). We have seen few monarchs in the area over the past 1-2 weeks, so the influx today was very noteworthy.
Chicago, IL
Latitude: 41.9 Longitude: -87.6
Observed by: Kenneth
Contact Observer
The observer's e-mail address will not be disclosed.
Contact will be made through a web-based form.