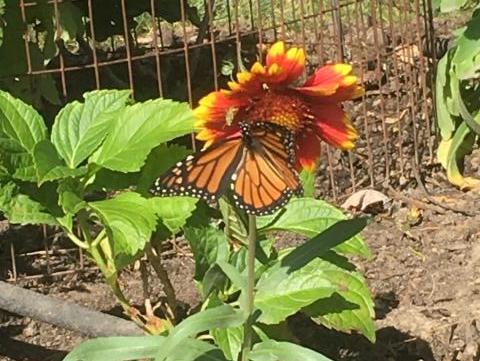 Date: 09/08/2020
Number: 1
I have a pollinator garden, including two varieties of milkweed, sadly this year I observed but a handful of Monarchs. I recently planted some Gallardia in a garden bed and was please it seemed happy so readily providing a flower, when a Monarch showed up like frosting on the cake.
Tonawanda, NY
Latitude: 43 Longitude: -78.8
Observed by: Mary
Contact Observer
The observer's e-mail address will not be disclosed.
Contact will be made through a web-based form.