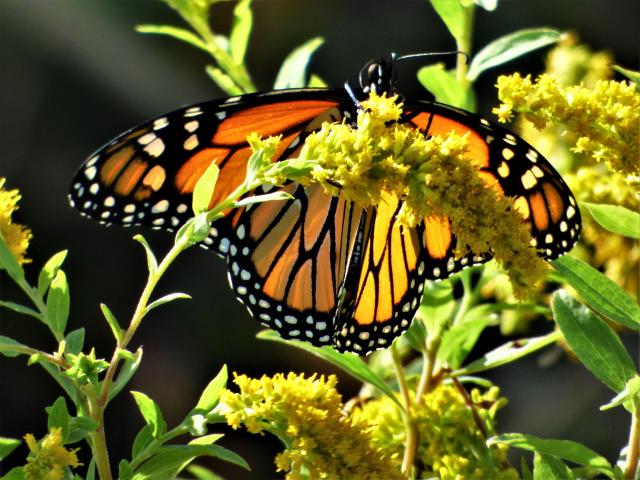 Date: 09/13/2020
Number: 3
Calm, sunny, 64 degrees, early morning fog has lifted. Saw 3 monarchs from 10:15 to 10:30 this morning, in flight sw and 1 nectaring on goldenrod along the bike path adjacent to Hwy 330. A good day for traveling!
Melbourne, IA
Latitude: 41.9 Longitude: -93.1
Observed by: Linda
Contact Observer
The observer's e-mail address will not be disclosed.
Contact will be made through a web-based form.